Seaport
Transport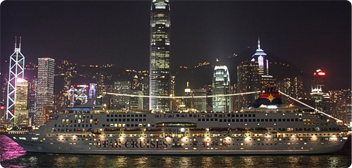 There are regular sailings to the continent from many British ports. Our aim is to provide a taxi service to cover all the major sea ports and any other destinations tailored to the individual's needs.
We can provide seaport taxi and minibus services to any UK port providing you need to be picked up or dropped off within South Wales.
We provide taxi transport to all P&O Ferries from Dover to Calais and Sea France sailings from Dover. We also cover Hull / Rotterdam and Hull / Zeebrugge sailings for P&O Ferries.
Our most popular seaport taxi runs are with Stenna Line ferries to Ireland. We cover the ports of Fishguard / Rosslare, Holyhead / Dunlaoghaire and Holyhead / Dublin.
We regularly cover seaport transfers for Liverpool / Dublin sailings with both P&O Ferries and Norfolk Lines.
We provide taxis for all sailings from Portsmouth to Santander and Bilbao in Spain. These are run by both P&O Ferries and Brittany Ferries. Harwich to the Hook of Holland is also a regular sailing by Stenna Line which we also provide taxi services for.
Basically you name it and we will cover it.
For Immediate Taxi Service
DIAL 01554 777 222

South West Wales Taxi Offices
Llanelli Taxis (01554) 777 222
Ammanford Taxis (01269) 400 199
Swansea Taxis (01792) 68 77 88
Carmarthen Taxis (01267) 77 04 99
what people say about us
Kate Williams, Penygroes
October 2009 "I would like to congratulate Eddies Cabs on the excellent service they provided for me on Saturday 25th September for an airport transfer to Cardiff international airport for a flight to Belfast. Myself and my 3 year old had to catch an early morning flight and with pushchair and lots of small baggage items it would have been very difficult without the personal help of the driver, who made it so much easier to check in."
Jim Slade, Llandeilo
August 2010 "A group of my friends attended an evening meeting at Ffos Las racecourse back in July. The minibus was ideal, with plenty of leg room and although we were merry on the way back the driver joined in the laughter and jokes. It was good value for money."
Malcolm Pratt, Glanamman
July, 2010 "I had to catch the early boat from fishguard in June and was able to make the connection easily at Swansea despite being 04:30 in the morning. I was a little nervous that the driver might not turn up or be late, there was no problem."
John Jones, Llangenech
March, 2010 "I called Eddie's Cabs at around 2am from outside Gwernllwyn nightclub in Cross Hands. I didn't have enough money on me to pay the fare to Llangenech so I paid the fare with my credit card via the card payment facility in the taxi. I was a bit worse for wear, and the taxi driver got me home safe and sound."
Loyalty Card

Get a loyalty card and start collecting millage points straight away. Click here for more details >>>
All Credit / Debit Cards Accepted