Local Taxi Runs
Llanelli

&

Surrounding

Area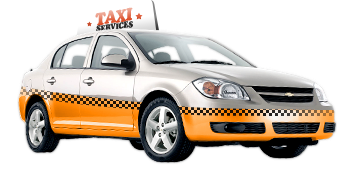 We have a fleet of taxis based in Carmarthen, Llanelli, Swansea, Ammanford, Cross Hands and Llandeilo, serving local taxi runs around the clock all year round. Use us for your local taxi runs and start collecting Eddies Cabs Mileage Points straight away.
Taxi Fleet Stationed in South West Wales
We have a fleet of cabs and minibuses stationed in the Carmarthenshire & Swansea locality:
Taxis for Local Shopping in Carmarthenshire & Swansea Locality
Our fleet of cabs are always available for shopping trips.
The new Carmarthen retail centre (St Catherine's Walk Centre) is very popular and is a mecca for young and old alike. Get a group of friends together and share the costs - much cheaper than bus fare!
Ammanford is the local market town and provides a focal point for the Amman valley and surrounding areas. New stores have moved in and there is plenty of choice for local needs and at competitive prices.
Llandeilo provides a swish alternative to the big stores, with small outlets and individual shops. There are some fantastic places to eat and locally brewed real ale is a 'must try' treat.
Swansea provides the ultimate choice and attracts many visitors. It provides a big shopping experience, but it is still manageable and quite relaxing if you want it to be.
Taxis for Days Out in Carmarthenshire & Swansea
Llanelli is constantly changing and improving and the Llanelli coastal walks and conservation areas make it a wonderful day out, weather permitting.
The Gower has some of the finest beaches in Britain and easily accessible. Once again group bookings, making it great value for money. Don't just sit there do it.
Aberglasney gardens, by now world famous and the Botanical Gardens are local must see spectacles and within easy reach.
Dinefwr has been referred to as the 'jewel in the crown' of Carmarthenshire and Dynevor castle and Carreg Cennen castle evoke that spirit of the past and with a little imagination one can be transported back in time and hear the clang of swords and axes on the battlements. We can whisk you there and back in no time at all.
Taxis to Train Stations in Carmarthenshire & Swansea
If you want to catch a train, be it the Heart of Wales line, one of the most scenic in Britain, or the Swansea / Carmathen Paddington First Great Western line or the Llanelli / Tenby route, we can take or collect you from any station you want.
Taxis for Dining Out in Carmarthenshire & Swansea
Fine dining can be had at the Cawdors Hotel, Llandeilo or the Polyn in Porthyrhyd and choice Indian and Chinese restaurants abound.
Taxis for Golfing
We can provide transport arrangements for all your golfing requirements. For the golf enthusiast there are plenty of excellent golf clubs; Garnant, Glynhir and Machynys Peninsula being just three. Green fees are reasonable and the settings are glorious.
Taxis for Horse Racing
We have regular bookings for the Ffos Las races, evening meetings in the summer are very popular, so if you like a flutter or are a bit of an expert we would like to know and get you there and back safe and sound.
For Immediate Taxi Service
DIAL 01554 777 222

South West Wales Taxi Offices
Llanelli Taxis (01554) 777 222
Ammanford Taxis (01269) 400 199
Swansea Taxis (01792) 68 77 88
Carmarthen Taxis (01267) 77 04 99
black cab taxi available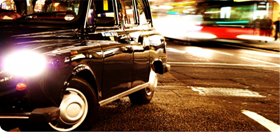 Don't wait around, theres a black cab in town!
Eddies Cabs has recently acquired a classic London black cab which can carry up to 6 passengers. It is perfect for shoppers, wheelchairs and prams. Wheelchairs and prams can be fastened to the floor (with easy ramp access). Child seats are available. Driver will assist will all shopping, children, elderly and wheelchairs.
The Cab You've Got To Grab
Waiting for your call
We're always on the ball
No need to ask around
We'll get you there safe and sound
Eddie's cabs are the ones to get
With neither fear nor fret
we'll always get you home
Our licence is one to roam
Wherever you may be
From Swansea to Llanelli
We only charge the going rate
And see you to your garden gate
No need to fret and frown
We are the cheapest cab in town
Punctual friendly safe we're fab
Eddie's cab the one you got to grab
what people say about us
Kate Williams, Penygroes
October 2009 "I would like to congratulate Eddies Cabs on the excellent service they provided for me on Saturday 25th September for an airport transfer to Cardiff international airport for a flight to Belfast. Myself and my 3 year old had to catch an early morning flight and with pushchair and lots of small baggage items it would have been very difficult without the personal help of the driver, who made it so much easier to check in."
Jim Slade, Llandeilo
August 2010 "A group of my friends attended an evening meeting at Ffos Las racecourse back in July. The minibus was ideal, with plenty of leg room and although we were merry on the way back the driver joined in the laughter and jokes. It was good value for money."
Malcolm Pratt, Glanamman
July, 2010 "I had to catch the early boat from fishguard in June and was able to make the connection easily at Swansea despite being 04:30 in the morning. I was a little nervous that the driver might not turn up or be late, there was no problem."
John Jones, Llangenech
March, 2010 "I called Eddie's Cabs at around 2am from outside Gwernllwyn nightclub in Cross Hands. I didn't have enough money on me to pay the fare to Llangenech so I paid the fare with my credit card via the card payment facility in the taxi. I was a bit worse for wear, and the taxi driver got me home safe and sound."
Loyalty Card

Get a loyalty card and start collecting millage points straight away. Click here for more details >>>
All Credit / Debit Cards Accepted